Directions to Dominical & Transportation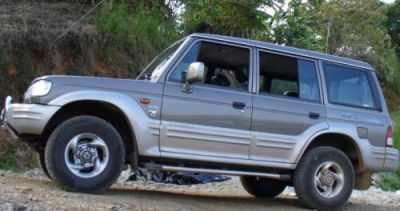 Getting from San Jose to Dominical
By Car
You will need a four-wheel drive vehicle to get to Solrisa. Travel time from San Jose to Dominical is about 4 to 6 hours. We highly recommend that you start from San Jose no later than 12 noon. It will be difficult to find your way in the dark. Make sure that you have a good Costa Rican road map, your drivers license and your passport with you while driving anywhere in Costa Rica. There are two routes that you can take from San Jose.
Through Quepos
This is the preferred way to get to Dominical from the San Jose airport. This route will take you along pleasant coastal plains through Atenas, Orotina, Tárcoles, Jacó, Parrita and Quepos. The road between Quepos and Dominical is a well-graded dirt road except for the last 5 kilometers of rough potholes. The road south from Dominical is proudly the best road in the country.
Through San Isidro
Once you get out of San Jose, it's a leisurely drive south on the Panamerican highway to Cartago. You'll start climbing over a high altitude cloud forest pass to the mountain city of San Isidro. At the Mc Donalds, you'll turn right and head southwest to the pacific coast. Dominical is about 45 minutes from San Isidro. Solrisa is about 7 minutes from downtown Dominical.
Shuttle Service to Dominical
Easyride shuttle is a comfortable way to get from the airport to Dominical and back.
Car Rentals
Convenient car rentals are available at San Jose Airport, San Isidro, Quepos, and Uvita.
© 2009 Carmen Britz. All contents copyrighted. All rights reserved.